---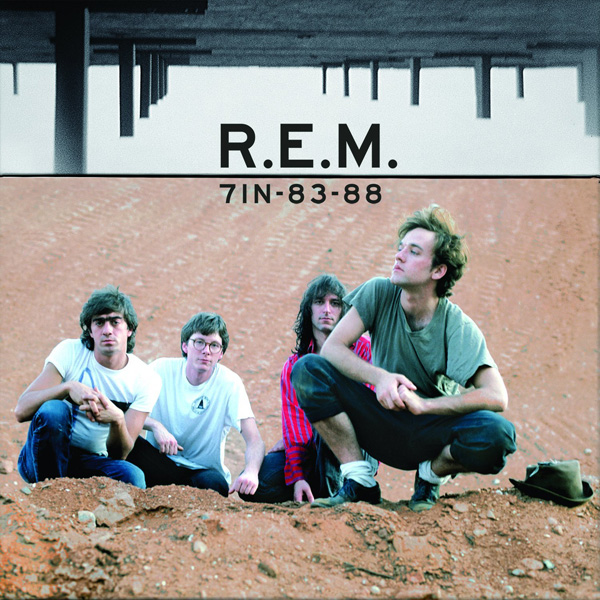 Copertina Disco Vinile 33 giri 7IN 83-88 [Cofanetto 12×45 Giri] di R.E.M.
Autore: R.E.M.
Anno prima pubblicazione: 2014
Etichetta: Capitol
Numero di dischi 45 Giri: 12
Sito Ufficiale: www.remhq.com
Descrizione:
"7IN 83-88" è una raccolta ufficiale di singoli del gruppo Statunitense R.E.M., pubblicata il prossimo 9 Dicembre 2014 con l'etichetta discografica Capitol. Il Cofanetto contiene undici singoli pubblicati tra il 1983 e il 1988, ora ristampati in 12 vinili 45 giri 7" con copertine identiche alle originali. Il tutto racchiuso in un box rigido da collezione. Tiratura Limitata!
Lista Brani:
1° Singolo
A Radio Free Europe
B There She Goes Again

2° Singolo
A So. Central Rain (I'm Sorry)
B King of the Road

3° Singolo
A (Don't Go Back To) Rockville
B Catapult (Live)

4° Singolo
A Can't Get There From Here
B Bandwagon

5° Singolo
A Driver 8
B Crazy

6° Singolo (Doppio 45 Giri)
A Wendell G
B Crazy
C Ages of You
D Burning Down

7° Singolo
A Fall On Me
B Rotary Ten

8° Singolo
A Superman
B White Tornado

9° Singolo
A The One I Love
B Maps and Legends (Live)

10° Singolo
A Its The End Of The World As We Know It (And I Feel Fine)
B Last Date

11° Singolo
A Finest Worksong
B Time After Time" (Live) [U.K. single, previously unreleased in U.S.]
7IN 83-88 [Cofanetto 12×45 Giri] – R.E.M.