---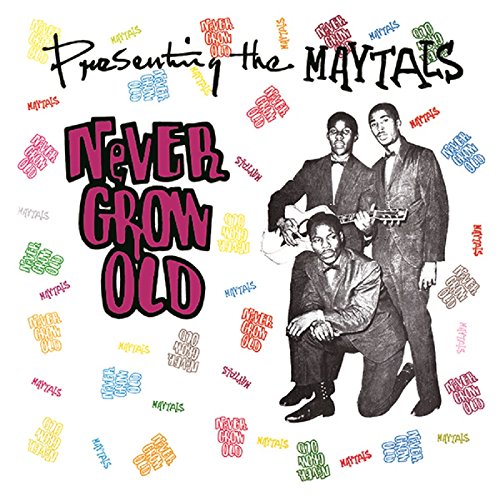 Copertina Disco Vinile 33 giri Never Grow Old di The Maytals
Autore: The Maytals
Anno prima pubblicazione: 1964
Etichetta: Dynamite!
Numero di dischi in vinile LP: 1
Descrizione:

"Never Grow Old" è il titolo del disco di debutto del gruppo Ska rock-steay Giamaicano THE MAYTALS, pubblicato per la prima volta nel 1964. Il disco include 16 brani inediti. In vendita la nuova ristampa ufficiale del 2015, dell'etichetta discografica Dynamite Records, in Vinile 180 Grammi.

Lista Brani:

A1 I'll Never Grow Old
A2 Sweet Sweet Jenny
A3 Are You Mine
A4 Mathew Mark
A5 My Destination
A6 True Love
A7 Just Got To Be
A8 Treat Me Bad
B1 Hallelujah
B2 Don't Let
B3 War'Ne More (AKA Down By The Riverside)
B4 Tell Me You Love Me
B5 Six And Seven Books Of Moses
B6 Four Seasons (Version 1)
B7 Four Seasons (Version 2)
B8 I'm Gonna Sit Right Down And Cry (Over You)



Never Grow Old – The Maytals