---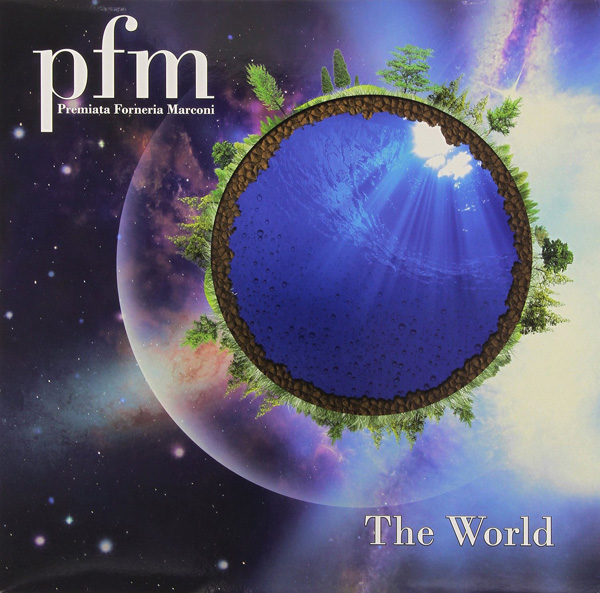 Copertina Disco Vinile 33 giri The World [LP+CD] di Premiata Forneria Marconi
Autore: Premiata Forneria Marconi
Anno prima pubblicazione: 17 Marzo 2015
Etichetta: Immaginifica
Numero di dischi in vinile LP: 1
Numero di dischi CD: 1
Sito Ufficiale: www.pfmpfm.it


Descrizione:

The world è l'ultimo tassello della collana Il Suono del Tempo, l'eccezionale inedita raccolta live dei primi cinque dischi storici di PFM. La nuova versione restituisce la eccezionale potenza espressiva della band durante l'ultimo tour in Giappone. Questa versione con i testi originali di Pete Sinfield restituisce fedelmente la grande visione musicale del progetto che confermò lo status di band internazionale di PFM. Un disco che racchiude i preziosi elementi comunicativi attraverso brani caratterizzati dal multi linguaggio di PFM Dal coro e l'energia di The mountains, alla ballata malinconica Jus look away , attraverso l'etnicità progressive di Four holes in the ground, fino allo sperimentalismo di Via lumiere e l'Ironia di Is my face on straight. La versione inglese di Impressioni di Settembre completa la Lista Brani di uno dei capolavori di PFM. In vendita l'edizione speciale in Vinile 180 Grammi + CD. All'interno della confezione troverete il quinto coupon. Con i 5 tagliandi avrete diritto gratuitamente al cofanetto raccoglitore.
The World [LP+CD] – Premiata Forneria Marconi