---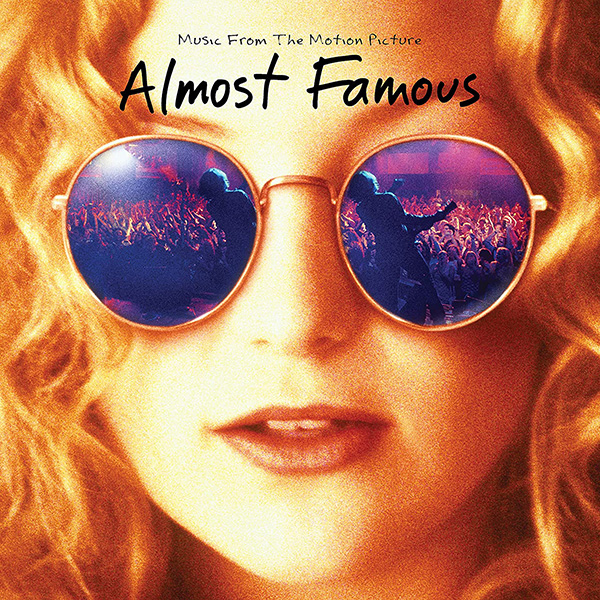 Copertina Vinile 33 giri Almost Famous [Soundtrack LP] di
Autore:

Artista: Vari Artisti
Anno prima pubblicazione: 2000
Etichetta: Geffen Records
Numero di dischi LP: 2
Durata Totale: 42 min 25 sec
Descrizione:
Colonna sonora originale del film Almost Famous (Quasi Famosi) diretto da Cameron Crowe nel 2000. Il disco include 18 brani inediti di artisti vari tra i quali Simon & Garfunkel, David Bowie, The Who, Cat Stevens, Led Zeppelin, Elton John e The Beach Boys. In vendita la ristampa ufficiale del 2021 in doppio vinile 180 grammi inciso ad alta qualità.


Lista Brani:

A1 Simon & Garfunkel – America
A2 The Who – Sparks
A3 Todd Rundgren – It Wouldn't Have Made Any Difference
A4 Yes – I've Seen All Good People: Your Move
A5 The Beach Boys – Feel Flows
B1 Stillwater – Fever Dog
B2 Rod Stewart – Every Picture Tells A Story
B3 The Seeds – Mr. Farmer
B4 The Allman Brothers Band – One Way Out
C1 Lynyrd Skynyrd – Simple Man
C2 Led Zeppelin – That's The Way
C3 Elton John – Tiny Dancer
D1 Nancy Wilson – Lucky Trumble
D2 David Bowie – I'm Waiting For The Man
D3 Cat Stevens – The Wind
D4 Clarence Carter – Slip Away
D5 Thunderclap Newman – Something In The Air




Almost Famous [Soundtrack LP] –