---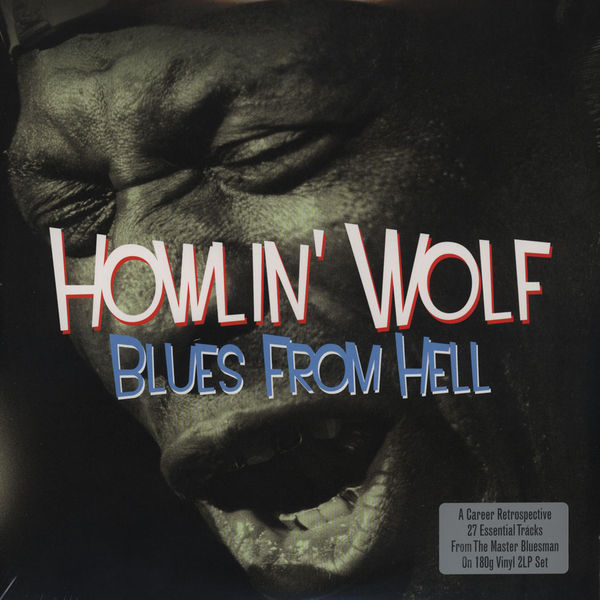 Copertina Disco Vinile 33 giri Blues from Hell [2 LP] di Howlin Wolf
Autore: Howlin Wolf
Anno prima pubblicazione: 2011
Etichetta: Not Now Music
Numero di dischi in vinile LP: 2
Durata Totale: 78 min 51 sec
Descrizione:
"Blues from Hell" è il titolo di una compilation del musicista Blues Americano HOWLIN WOLF, pubblicata per la prima volta nel 2011 su etichetta discografica Not Now Music. Il disco include 27 brani registrati tra il 1951 e il 1961. In vendita l'edizione speciale in un Doppio Vinile 180 Grammi Gatefold.
Lista Brani:
A1 Spoonful
A2 Evil (Is Going On)
A3 Smokestack Lightnin'
A4 Don't Mess With My Baby
A5 How Many More Years
A6 I've Been Abused
A7 I Better Gone Now
B1 Forty Four
B2 I Asked For Water (She Gave Me Gasoline)
B3 My Life
B4 Nature
B5 Poor Boy
B6 Mr. Airplain Man
B7 Who Will Be Next?
C1 Moanin' For My Baby
C2 Crying At Daybreak
C3 Who's Been Talking?
C4 My Baby Stole Off
C5 I Have A Little Girl
C6 Change My Way
D1 The Wolf Is At Your Door
D2 Moanin' At Midnight
D3 The Natchez Burnin'
D4 Getting Old And Grey
D5 You Can't Be Beat
D6 No Place To Go
D7 Goin' Back Home


Blues from Hell [2 LP] – Howlin Wolf