---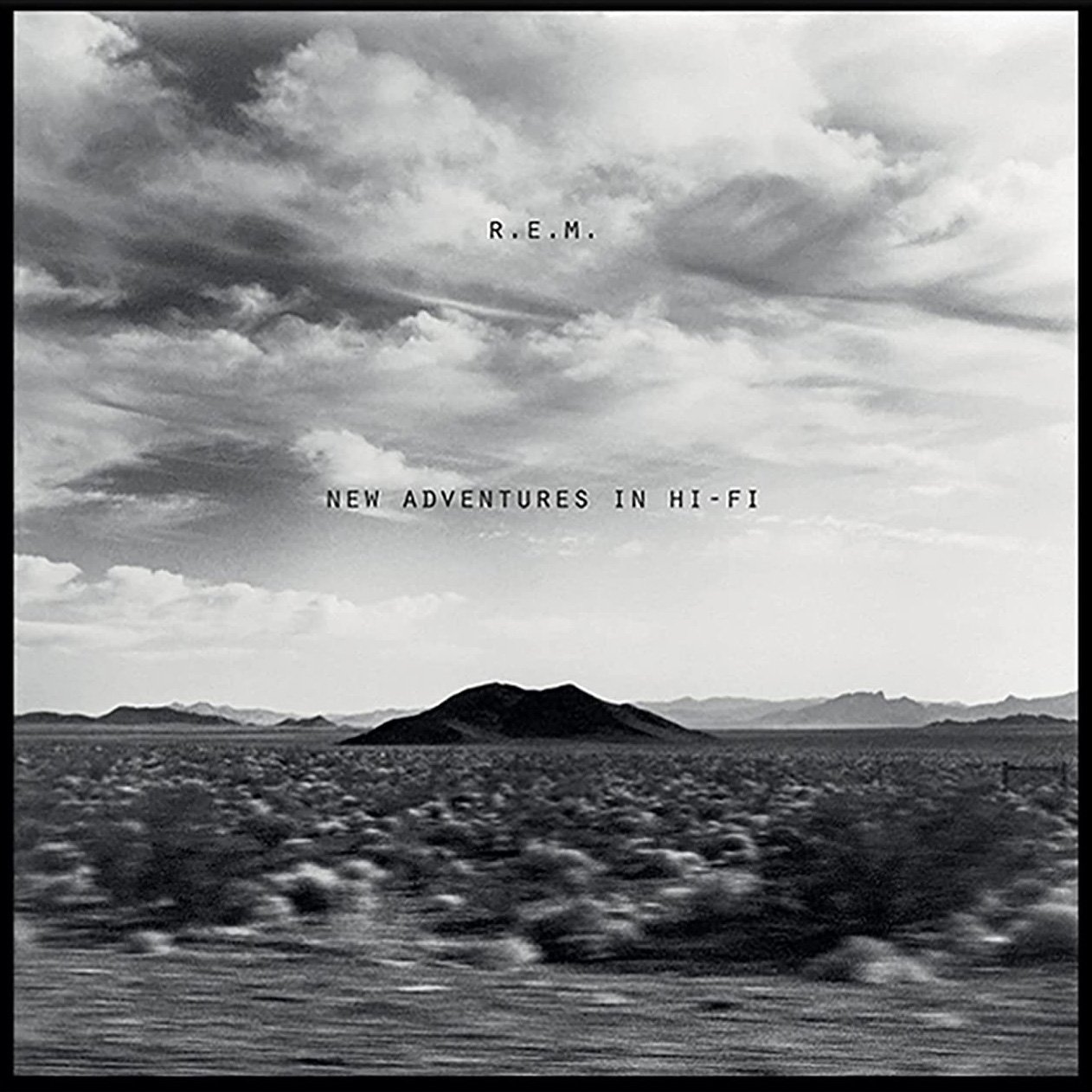 Copertina Vinile 33 giri New Adventures in Hi-Fi [2 LP] di R.E.M.
Autore: R.E.M.
Anno prima pubblicazione: 1996
Etichetta: Universal Music
Numero di dischi LP: 2
Durata Totale: 65 min 29 sec
Sito Ufficiale: www.remhq.com
Descrizione:
"New Adventures in Hi-Fi" è il titolo del decimo album in studio del gruppo Americano R.E.M., pubblicato per la prima volta nel Settembre del 1996 su etichetta discografica Warner Bros. Il disco include 14 brani inediti, compreso il singolo estratto "E-Bow the Letter" in collaborazione con Patty Smith. In vendita, in occasione del 25° Anniversario dall'uscita, la ristampa ufficiale in doppio vinile 180 grammi inciso ad alta qualità.
Lista Brani:

A1 How The West Was Won And Where It Got Us 4:30
A2 The Wake-up Bomb 5:07
A3 New Test Leper 5:25
B1 Undertow 5:08
B2 E-bow The Letter 5:22
B3 Leave 7:17
C1 Departure 3:27
C2 Bittersweet Me 4:08
C3 Be Mine 5:32
C4 Binky The Doormat 5:00
D1 Zither 2:33
D2 So Fast, So Numb 4:11
D3 Low Desert 3:38
D4 Electrolite 4:05



New Adventures in Hi-Fi [2 LP] – R.E.M.