---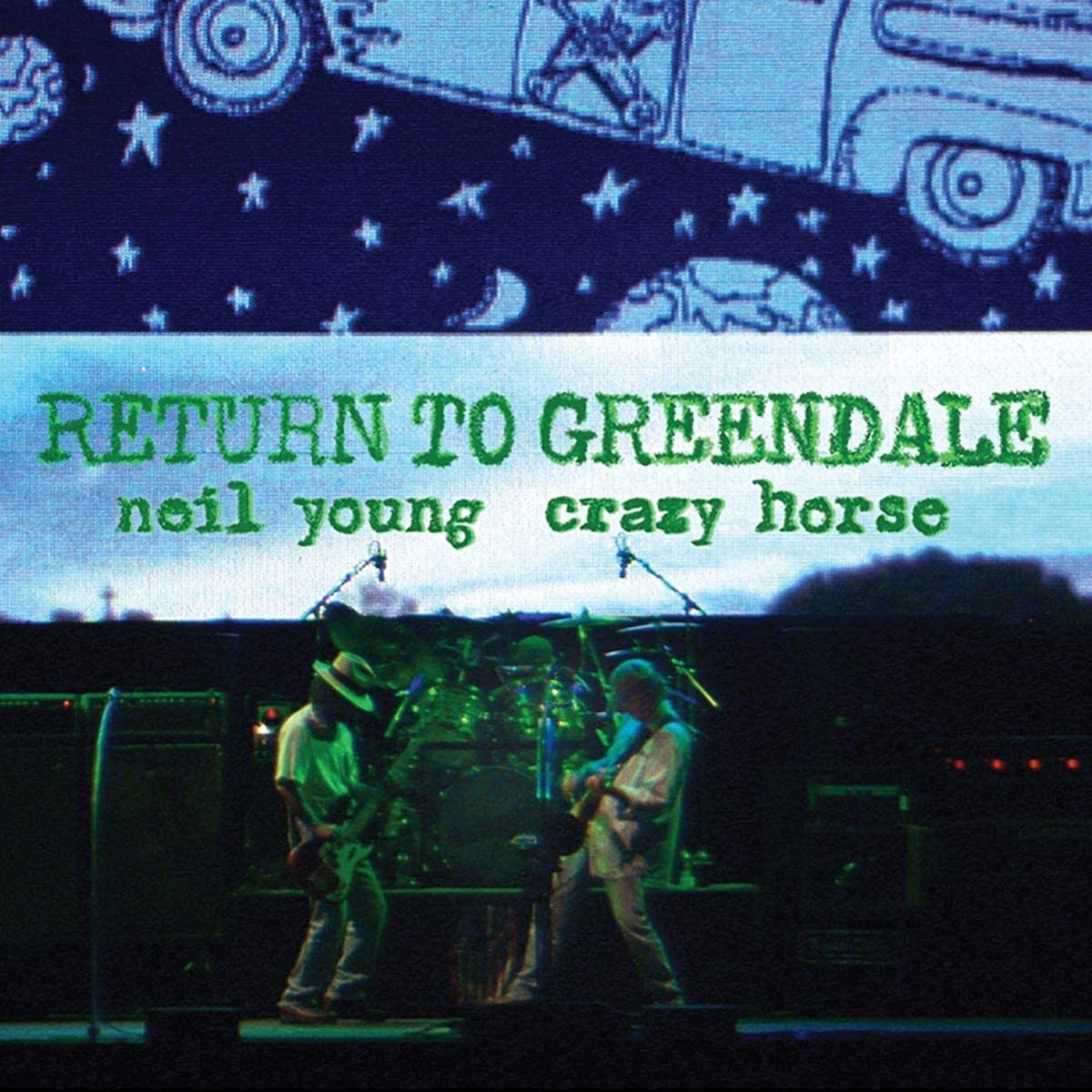 Copertina Vinile 33 giri Return to Greendale [2 LP] di Neil Young + Crazy Horse
Autore: Neil Young + Crazy Horse

Artisti: Neil Young + Crazy Horse
Anno prima pubblicazione: 2020
Etichetta: Warner Records
Numero di dischi LP: 2
Sito Ufficiale: www.neilyoung.com
Descrizione:
"Return to Greendale" è il titolo di un nuovo album dal vivo di Neil Young e Crazy Horse, pubblicato il 6 Novembre 2020 su etichetta discografica Warner Records. Il disco include 10 brani registrati live nel 2003. In vendita l'edizione esclusiva in un doppio vinile 180 grammi inciso ad alta qualità.
* Disponibile anche l'edizione deluxe, cliccando qui!
Lista Brani:
1 "Falling from Above"
2 "Double E"
3 "Devil's Sidewalk"
4 "Leave the Driving"
5 "Carmichael"
6 "Bandit"
7 "Grandpa's Interview"
8 "Bringin' Down Dinner"
9 "Sun Green"
10 "Be the Rain"

Return to Greendale [2 LP] – Neil Young + Crazy Horse