---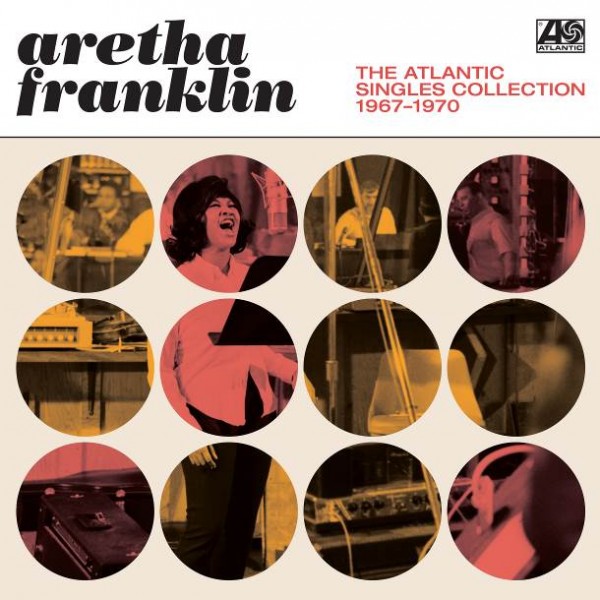 Copertina Vinile 33 giri The Atlantic Singles Collection 1967-1970 [2 LP] di Aretha Franklin
Autore: Aretha Franklin
Anno prima pubblicazione: 2018
Etichetta: Atlantic/Rhino
Numero di dischi LP: 2
Descrizione:
"The Atlantic Singles Collection 1967-1970" è il titolo di una nuova compilation ufficiale della cantante Statunitense ARETHA FRANKLIN, pubblicata il 28 Settembre 2018 su etichetta discografica Atlantic/Rhino. Il disco include 25 canzoni, estratte da 6 album tra il 1967 e il 1970. In vendita l'edizione esclusiva in un doppio vinile 180 grammi.
Lista Brani:
A1. "I Never Loved A Man (The Way I Love You)"
A2. "Do Right Woman, Do Right Man"
A3. "Respect"
A4. "Baby I Love You"
A5. "A Natural Woman (You Make Me Feel Like)"
A6. "Chain Of Fools"
B1. "(Sweet Sweet Baby) Since You've Been Gone"
B2. "Ain't No Way"
B3. "Think"
B4. "You Send Me"
B5. "The House That Jack Built"
B6. "I Say A Little Prayer"
C1. "See Saw"
C2. "My Song"
C3. "The Weight"
C4. "Tracks Of My Tears"
C5. "I Can't See Myself Leaving You"
C6. "Gentle On My Mind"
C7. "Share Your Love With Me"
D1. "Eleanor Rigby"
D2. "Call Me"
D3. "Son Of A Preacher Man"
D4. "Spirit In The Dark" – With The Dixie Flyers
D5. "Don't Play That Song" – With The Dixie Flyers
D6. "Border Song (Holy Moses)"
The Atlantic Singles Collection 1967-1970 [2 LP] – Aretha Franklin